When Dainolite was first started back in 1987, our founder had a single light fixture and a vision: to be one of the best lighting suppliers on the market. More than that, he strived to show his clients that modern light fixtures could be efficient, high-quality and affordable. Since then, Dainolite has grown from a single unit to over 2000 SKUs across our massive catalogue of contemporary lighting fixtures, including our wonderful selection of luxury vanity lights.
Hotel Vanity Lights
Luxury Lighting for Hotel Rooms Using Vanity Lights
Unless it's an expensive suite room, most hotel rooms aren't known for their spacious bathrooms.
However, that doesn't mean designs have to exclude attractive, functional modern light fixtures that not only meet the needs of guests, but exceed their expectations.
Dainolite's collection of luxury vanity lights accomplish this masterfully, by offering additional mirrors for touch-ups; making it easier for couples to share a bathroom space comfortably.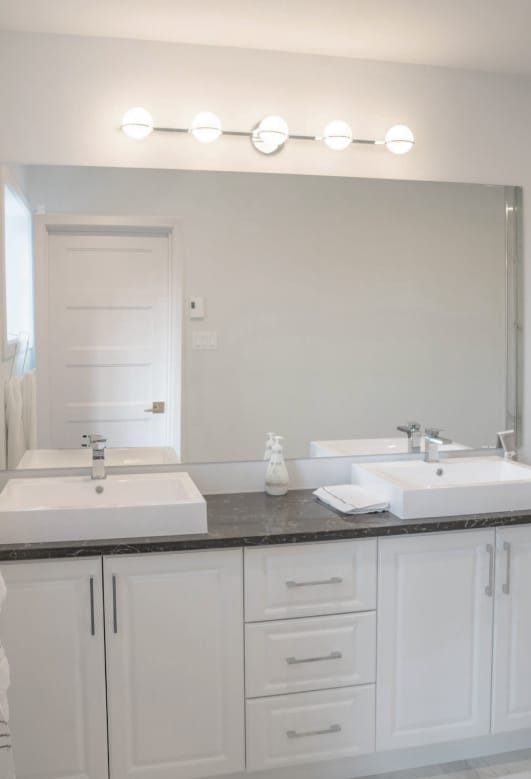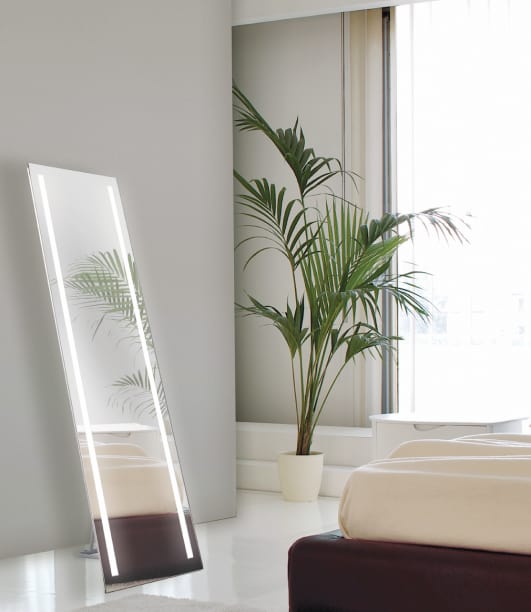 Modern Vanity Lighting for Restaurants
Wow Your Guests with Luxury Vanity Lights
A feature that has fallen to the wayside in recent years for many restaurants, is offering modern vanity lighting in their bathroom facilities.
Understandably, vanity lighting in the bathrooms is making a comeback. This is especially true for women who are inclined to touch up their make-up more often while out, due to difficulties relating to putting masks on and taking them off repeatedly.
If you want your next restaurant to be a leader in trend-setting, consider adding some of Dainolite's luxury vanity lights to your next restaurant build or bathroom renovation. Your guests are sure to thank you for it!
Vanity Lights for Home Builds
Modern Light Fixtures for Bedroom & Bathroom Builds
Each person's vision for the perfect lights for their bathroom is a little different. Some people want a lot of ambient lighting. Others prefer more direct or task lighting solutions.
One consistent factor that lighting designers have to consider when they're putting together a new bathroom design is making the final product feel relaxed and comfortable.
Dainolite's great selection of luxury vanity lights are the perfect amalgamation of these two needs. We offer a wide variety of styles that are sure to fit with any type of bathroom design.
Best of all, Dainolite's products are much more affordable than other company's luxury lighting fixtures, so using our modern vanity lighting won't push your project over budget.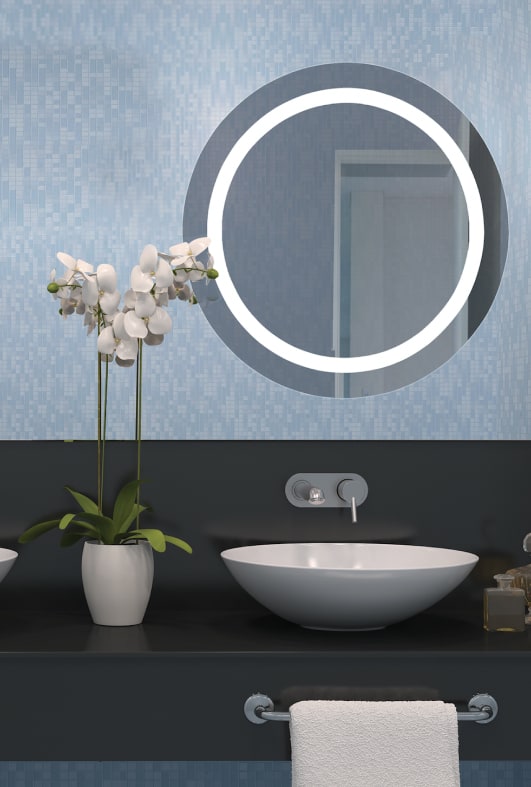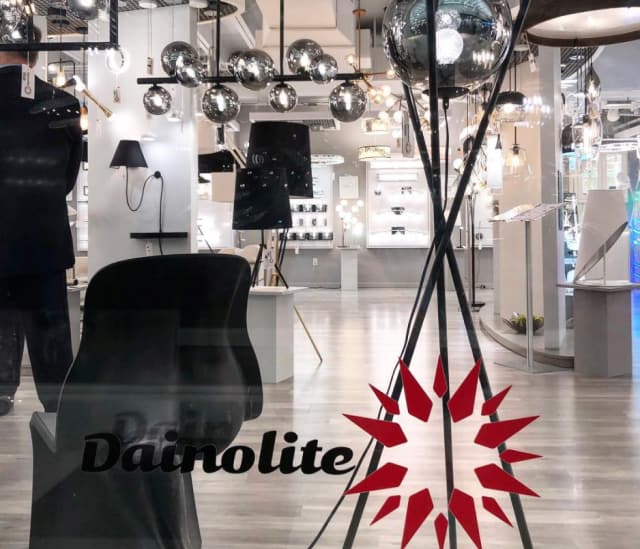 Custom Contemporary Lighting Fixtures
Dainolite Brings Unique Lighting Solutions to Life
No one likes to be stifled creatively. Dainolite is committed to ensuring our clients never feel confined to a catalogue, or that their creative team are forced to keep their ideas inside a tightly constrained box. Thinking outside the box is one of the things that Dainolite does best. In fact, our team of expert lighting designers have become one of Canada's most reliable custom lighting manufacturers by nurturing new ideas and helping designers to bring their vision for the perfect lighting solutions to life. When your team has a unique idea that you'd like to see made into a working prototype, all we need is a schematic. Our team will take it from there to provide you with your perfect luxury lighting fixtures. If you can draw it, we can build it!
Learn more