For over 30 years, Dainolite has provided modern light fixtures for clients all across Canada and the United States. When Dainolite was founded, we started with a single luxury lighting fixture. Since then, our catalogue of turnkey products has expanded to over 2000 SKUs, and we've expanded from a single employee to a staff of 40 people. Dainolite has proved time and time again that we're the most reliable, versatile and affordable lighting supplier around, and our team of expert lighting designers work tirelessly to continue offering our clients the best selection of lighting solutions on the market.
Modern Wall Lights & Sconces for Hotels & Restaurants
Ambient Hospitality Lighting for Any Type of Build
Creating a specific type of atmosphere can be challenging, especially while you're trying to decide on what type of hospitality lighting to use in your next build.
If you have a lot of wall space going unused Dainolite's amazing collection of contemporary wall lights and sconces could be the right choice for you.
Available in a wide variety of styles and colours, these gorgeous luxury lighting fixtures are not only a great way to add to any design style, but an efficient lighting solution for hallways, common areas, dining rooms and even hotel lobby lighting.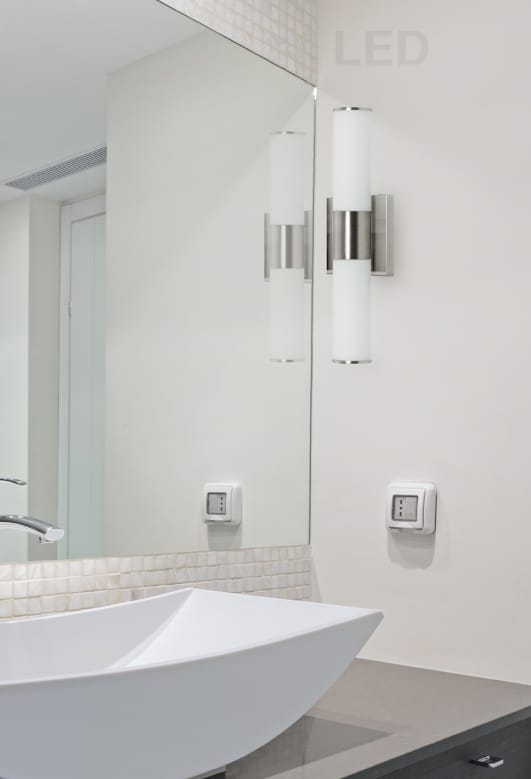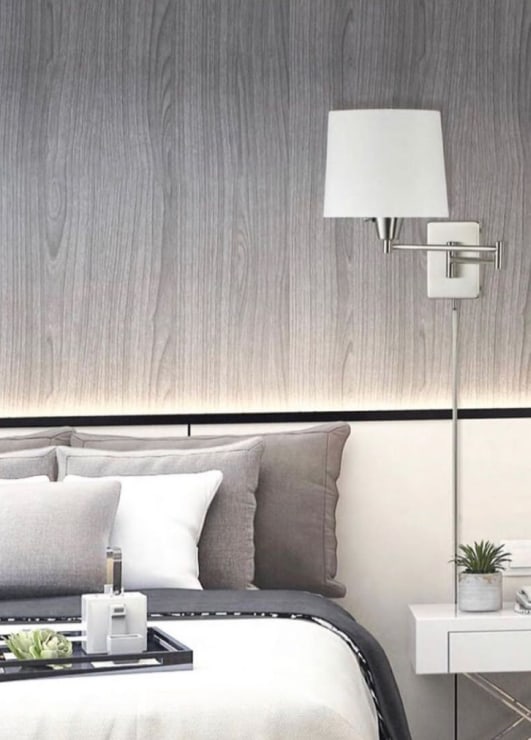 Wall Lights & Sconces for Professional Offices
Educational & Medical Facilities Can Benefit from Contemporary Wall Lights & Sconces
Offices that have professional, formal decor, doesn't necessarily mean the contemporary lighting fixtures have to be boring or bland.
Dainolite offers a wide array of modern wall lights and sconces, which can provide efficient, excellent lighting solutions for any build; without detracting from the professional atmosphere.
Interior and exteriors areas work brilliantly with these types of luxury lighting fixtures.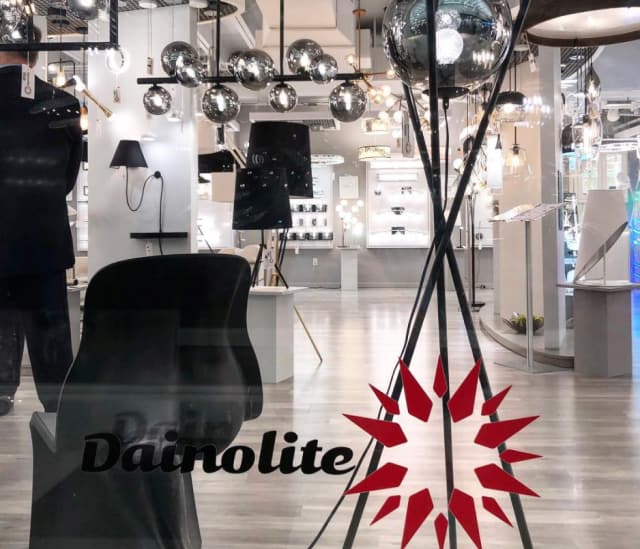 Beautiful, Unique Lighting Solutions
Dainolite is Always Thinking Outside the Box
Don't be confined by the ordinary, the mundane or the bare minimum. Dainolite's team of expert lighting designers spend countless hours researching current trends and popular designs, so that our modern light fixtures can always stay one step ahead of the curve. All of our products are tested in-house, and each piece of our fixtures are tested by 3rd party companies; to ensure every lighting solution is functional and reliable. But sometimes, even with a massive catalogue of gorgeous turnkey products, it isn't exactly what you're looking for. Dainolite appreciates that unique, one-of-a-kind builds require custom lighting solutions that are just as groundbreaking and beautiful as the rest of the design. As one of Canada's premiere custom lighting manufacturers, Dainolite is skilled and experienced at helping bring new and exciting luxury lighting fixtures to life. All we require is a schematic of the product you're looking to have produced, and our team of lighting designers can turn that into a working prototype – if you can draw it, we can build it!
Learn more