Founded in 1987, Dainolite has spent decades building our reputation as a reliable lighting solutions partner for designers, companies and consumers across Canada and the United States. We are proud to serve as a trusted resource for our clients, offering them a great selection of luxury lighting fixtures and lighting solutions.
Lighting showrooms
With the enormous variety of products we carry, and our ability to build custom lighting solutions, we've also become a trusted supplier to many lighting showrooms across North America.
Designed and manufactured in Canada, Dainolite products have always had a strong presence across the country. In fact, Dainolite's products are represented in every major decorative lighting showroom across Canada.
During our 33 years in business, we've also branched out to bring our products into showrooms across the United States. No matter whether it be in Canada or the United States, we're happy to help supply our luxury lighting fixtures to lighting showrooms across the continent.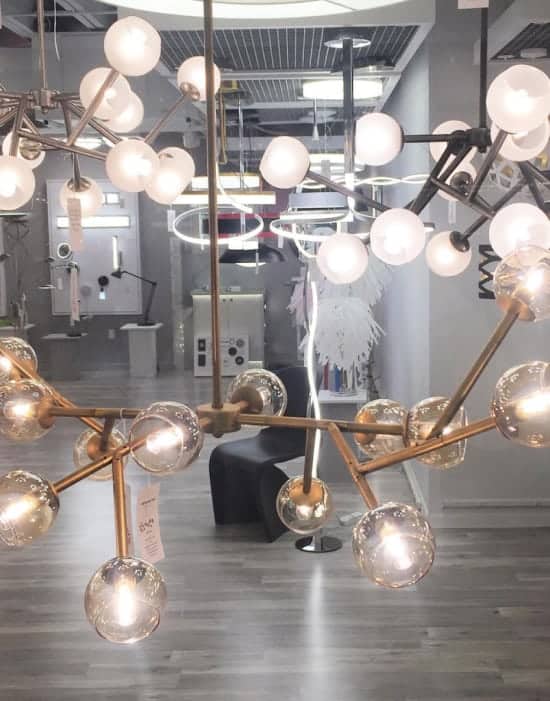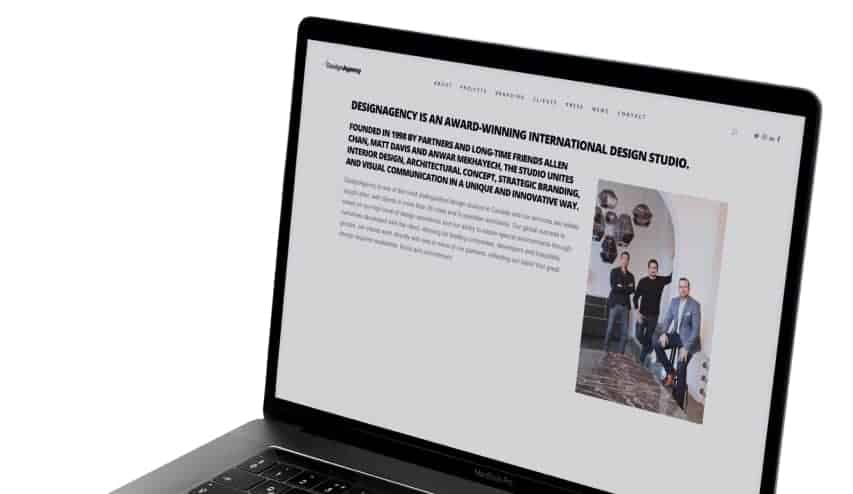 Did you know? Dainolite products have been used by Design Agency, which is an award-winning design company based in Toronto, Ontario. Dainolite products have been utilized in a number of Design Agency's famous builds, and of course, in their display showroom. If you're looking for an example that truly highlights why Dainolite's luxury lighting solutions are perfect for your design showroom, look no further than Design Agency.
Learn More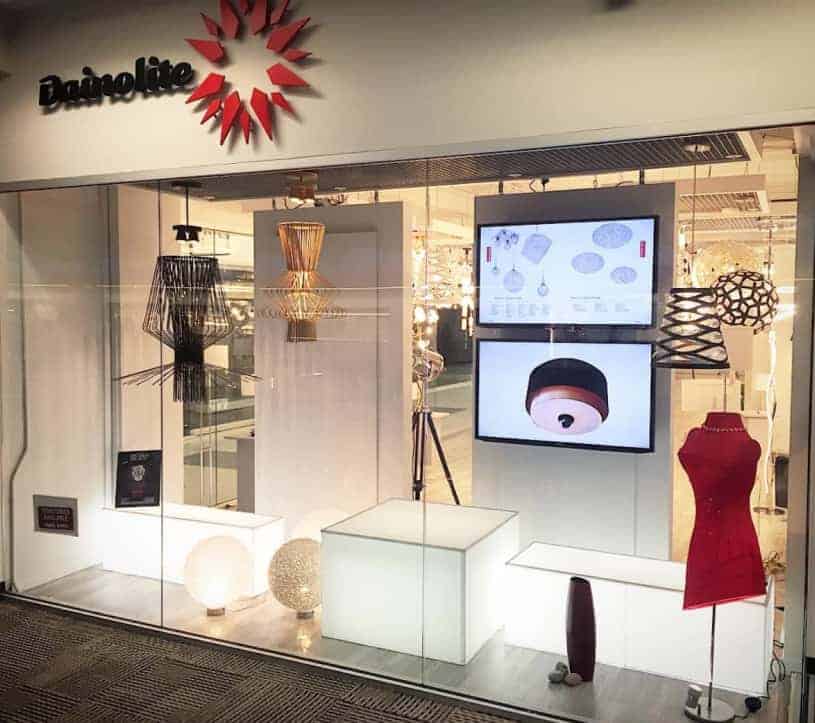 Where Can You Buy Our Products? Lighting Wholesalers & Lighting Suppliers Whether you're a construction company trying to source high-quality lighting for your next big project, a DIY'er starting your next home product or a designer trying to put together lighting options that are totally unique and custom, there are Dainolite product purchasing options available to you. Our products can be found in the lighting showrooms, retail stores, e-commerce sites, lighting wholesalers and others that we supply with luxury lighting fixtures.
Wholesalers
Dainolite's turnkey products are carried through many major lighting wholesalers. Tons of smaller industrial showrooms also like to offer Dainolite products, because they sell to large development companies who enjoy the convenience of purchasing building supplies like wiring and cables, alongside their luxury lighting fixtures.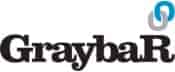 E-Commerce Sites
Lighting designers, contractors and customers buying supplies for home renos have hundreds of sites in Canada and the US that offer e-commerce options for Dainolite products. Some of these sites include: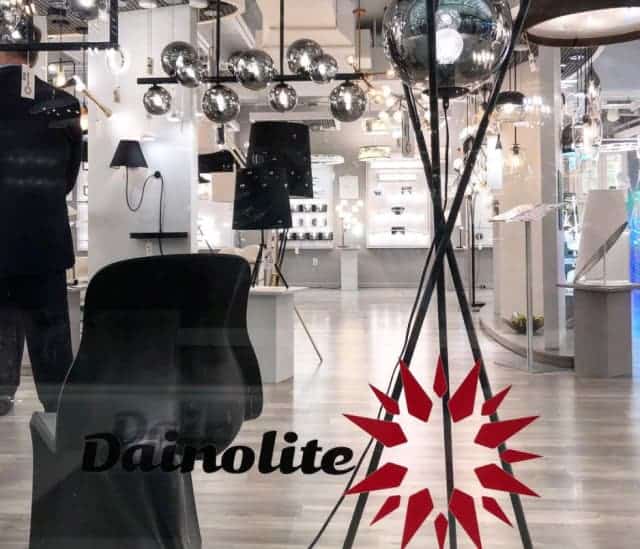 Dainolite is carried in more than 1500 different e-commerce vendors and electrical lighting wholesalers. All of these sites offer great prices, as well as convenient one-click purchase and delivery options across Canada and the United States. If you're looking for a custom design, Contact Us directly. Dainolite will find a way to make your vision become a reality.