For over 30 years, Dainolite has been proudly providing clients across Canada and the United States with modern light fixtures that are not only incredibly efficient but affordable as well. With over 2000 SKU's in our turnkey catalogue, Dainolite is proud to offer a huge variety of high-quality products designed to suit the tone and style of any project. However, we also understand that sometimes you may have modern lighting ideas that are above and beyond the standard styles. That's why, as one of Canada's premiere custom lighting manufacturers, Dainolite excels at helping lighting designers turn their visions of perfect luxury lighting fixtures into reality.
Office Lighting Ideas for Big Buildings
Offices with Hundreds of Employees Require Efficient & Affordable Luxury Lighting
Large office buildings can require elaborate office lighting designs in order to accommodate wide, open rooms or areas that need efficient overhead lighting.
Dainolite offers a great selection of semi-flush and flush mount lights that are not only effective for larger areas, but also provide an air of elegance; elegance that just can't be replicated with fluorescent lighting systems.
For walking paths and hallways, we also supply a variety of sconces that are guaranteed to provide great modern wall lights, without having to sacrifice a lot of space.
If your next office build is looking for efficient lighting solutions without breaking the bank, you need look no further than Dainolite. Best of all, we work alongside builders and lighting designers to help them stay within their budgets.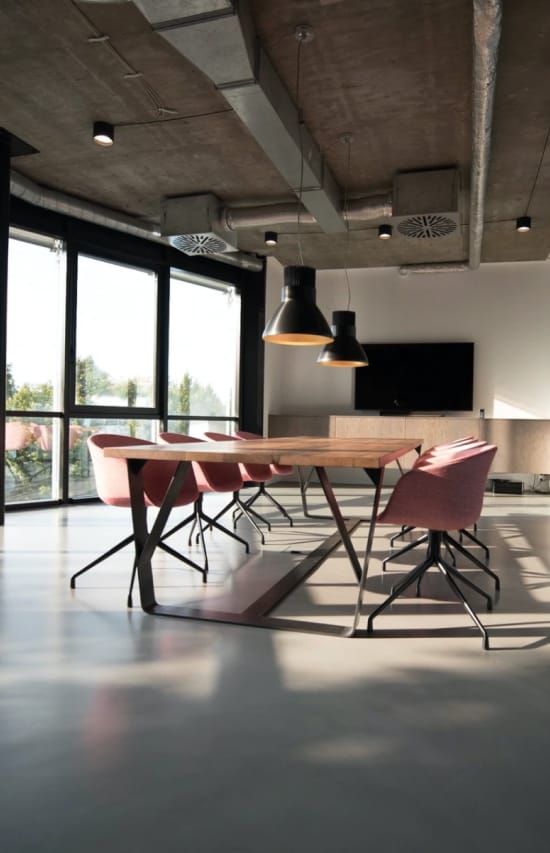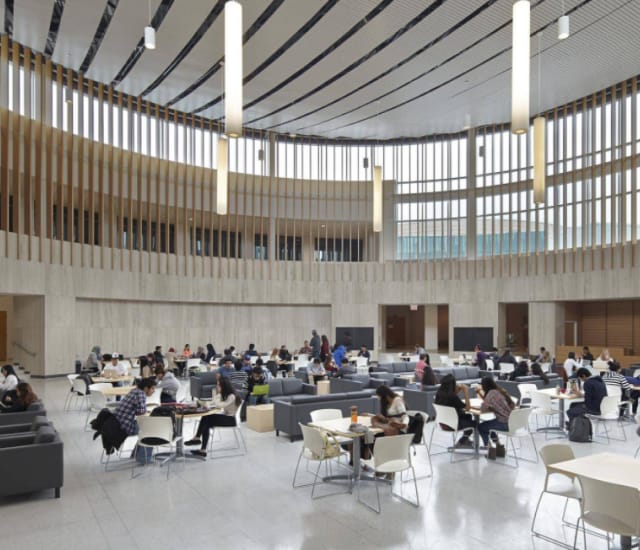 Showcase
Dainolite is proud to have provided contemporary lighting solutions to parts of the illustrious University of Toronto. We're thrilled that our modern lighting ideas are helping to shape the minds of tomorrow!
Contact Us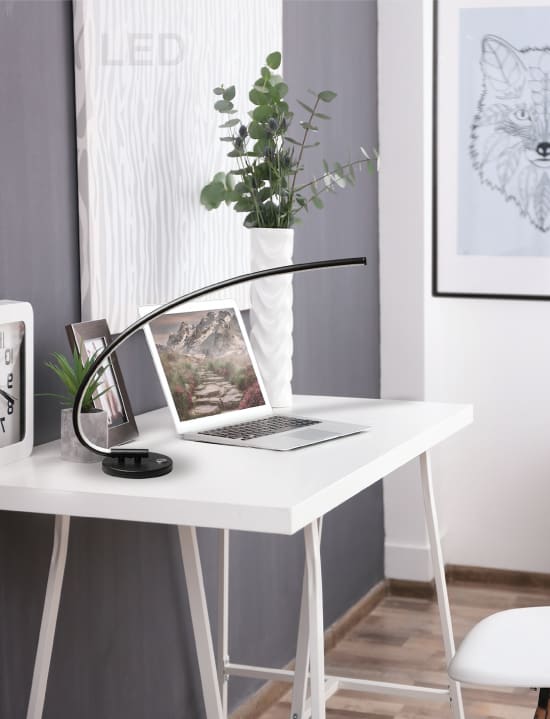 Lights for Home Offices
Home Office Lighting Ideas to Suit Any Decor
Picking the right lights for your home office can be challenging. It's important to create a workspace that's both comfortable and professional. You need a home lighting design that you would be proud to show off to clients when they come to visit (or see your workspace during digital meetings).
Dainolite's amazing selection of modern floor lamps, both decorative and task are sure to meet all your needs, whether you're looking for something gorgeous to help accentuate your design, or you'd prefer something a little more subtle, which highlights your other decor choices.
If you're looking for recessed lighting solutions that are less visibly grabbing, but still incredibly functional, Dainolite also provides a wide variety of pot lights that are sure to please.
Office Lighting Ideas for Medical & Educational Facilities
Dainolite's Products Work Well with Office Lighting Designs that Emanate Comfort & Professionalism
Hospitals, doctors' offices and lab testing facilities offer a huge array of services, but one thing is common between them all: they get a huge number of clients and a great deal of foot traffic.
These facilities carry a lot of tension in the air, because visitors are often stressed out, not feeling well or feeling anxious. It's no surprise that because of this, they require modern lighting ideas that provoke feelings of comfort and relaxation.
Dainolite has a number of beautiful luxury pendant lights, which are not only aesthetically appealing, but help provide this calming atmosphere for visitors.
Educational buildings like classrooms, dormitories and campus facilities also need similar types of luxury lighting fixtures, but for different reasons.
Thankfully, Dainolite has a great selection of puck light designs that are great for recessed lighting in classrooms and in walking areas. Our amazing contemporary table lamps are also fantastic accessories for students studying late into the night in their dorm rooms.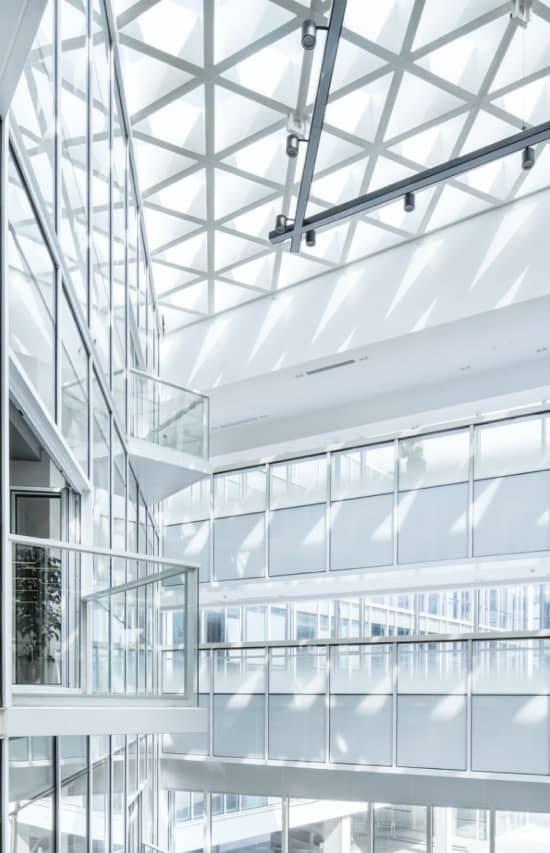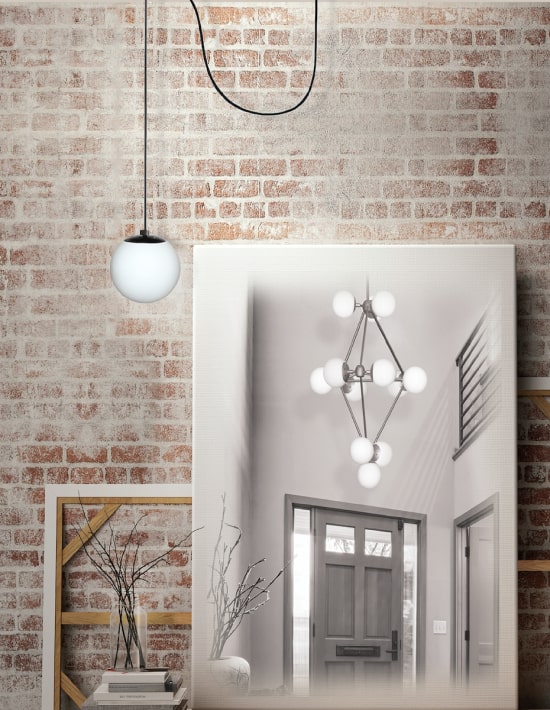 Custom Office Lighting Solutions
Dainolite Knows Good Business Starts with Creativity
Not all offices need to look the same. Many big companies like Google and Amazon have been fighting the stereotypes of how an office should look.
Better, more versatile facilities, including contemporary lighting using modern light fixtures, which helps their employees feel more relaxed while they're at work.
But Dainolite understands that in order to accomplish this, builders and designers need to think outside the box. And sometimes that requires custom lighting solutions.
As one of Canada's premiere custom lighting manufacturers, Dainolite's team of expert lighting designers excels at helping clients take unique, groundbreaking schematics and turn them from an idea into a tangible product.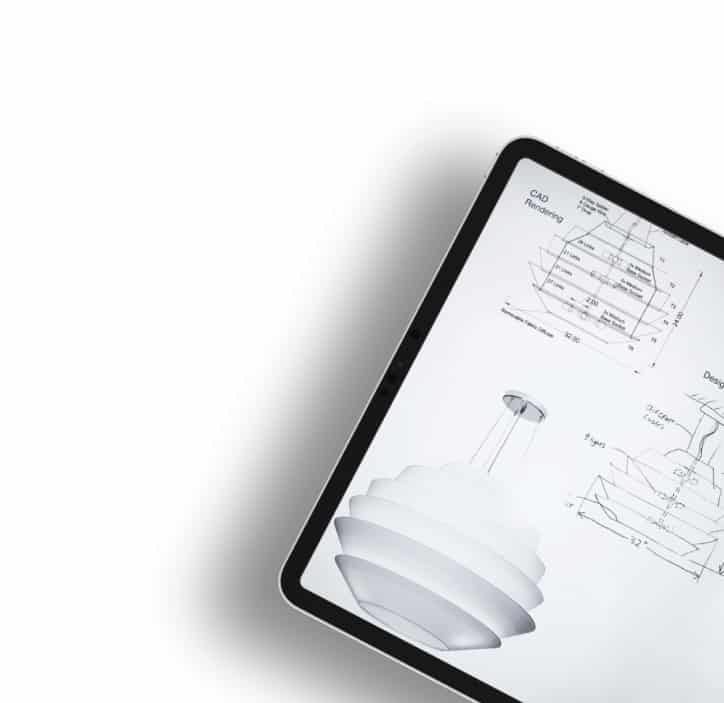 If you believe your next project could use our expertise, contact us and we'll be happy to show you how we can make your dream build a reality. If you can draw it, we can build it!
Contact us