Dainolite has been around for over 30 years, and in that time, we've seen a lot of different styles come and go. What hasn't changed in that time is the desire to create a peaceful, comfortable atmosphere; an atmosphere where anyone can totally relax while they take care of their business, get ready for the day or take a load off at the end of a long one. With our great catalogue of products, there's no question that Dainolite's bathroom lighting design options are the perfect choice for your next bathroom build.
Luxury Vanity Lights
It's Not Vain to Want High-Quality Vanity Lighting
Whether you're after a subtle design meant to let other bathroom features shine, or you're searching for something more decorative and eye-catching, Dainolite has a number of beautiful turnkey vanity lights available in our catalogue.
For more compact bathroom designs, hotel bathroom lighting, lights for bathroom areas that don't have enough space for a full mirror, Dainolite also offers gorgeous vanity mirrors. They function in any size bathroom, without compromising on the luxury of full-sized vanity lights.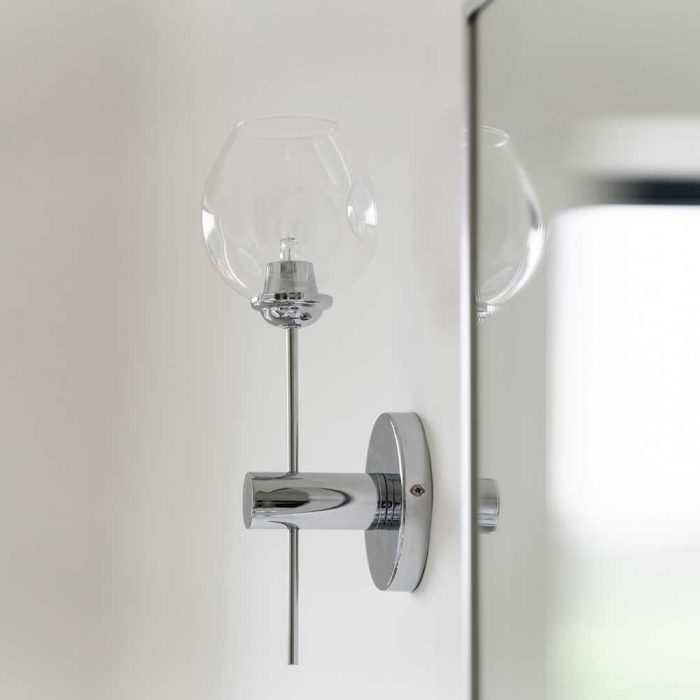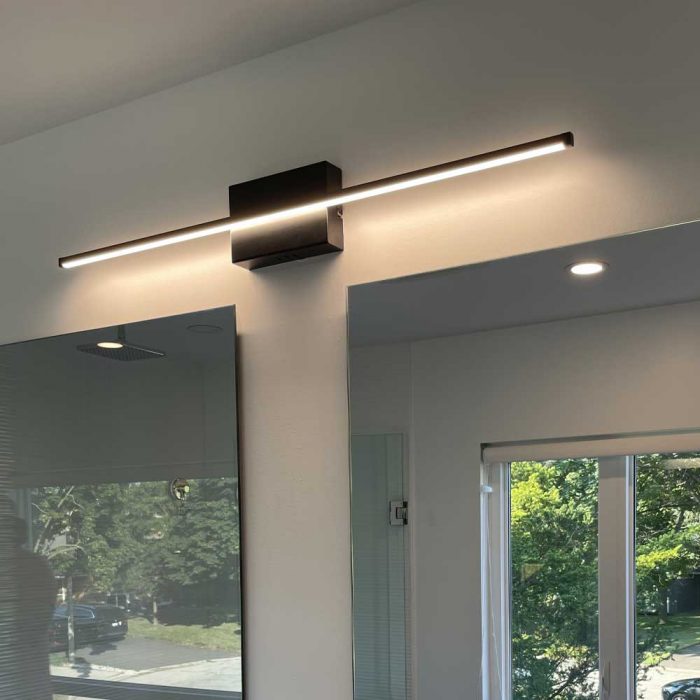 Lights for Bathroom Showers & Sitting Areas
Dainolite Has a Wide Variety of Luxury Task Bathroom Lighting Options
There are some areas of the bathroom that are more necessarily functional, than they are for style or décor, such as the shower.
While many people do enjoy taking a shower, it can be difficult to find appropriate, luxury lighting that focuses on just the shower stall. Dainolite offers a variety of compact, durable puck lights, which are sure to brighten up anyone's hygiene routine.
The shower isn't the only area of the bathroom that can be a focal point for function and necessity over style. Toilets that are withdrawn or sheltered from overhead lighting may require additional lighting for assistance. Dainolite has a great selection of luxury wall sconces and recessed pot lights that can work well for these areas.
In larger bathrooms, it's becoming more commonplace to find a sitting bench near the shower to tub, for visitors to use while they're getting dressed or drying off.
Recessed luxury bathroom lighting can also be a great choice for illuminating these areas. This style of light offers a lot of functionality, without sacrificing a much space or adding tons of additional cost.
Modern Chandeliers & Pendant Lights
Lavish Bathers with Modern Pendant Lighting & Luxurious Chandeliers
Imagine lying in the bathtub at the end of a hard day. Bubbles surround you on all sides, there's a glass of your favorite wine and some of the best cheeses on a tray next to you. You look up, and dangling above you is a gorgeous luxury crystal chandelier.
This could be a fantasy you've had before you started building your perfect bathroom, but with Dainolite's help, you could take that dream and bring it into real life.
One of the biggest trends in high end bathroom lighting over the last few years has been the introduction of pendant lights and luxury modern chandeliers, which are installed above bathtubs, jacuzzis and indoor hot tubs.
They add an extra layer of extravagance and class to any bathroom design. Dainolite has an amazing assortment of both pendant lights and chandeliers that will make your next bathroom build a fantasy come true.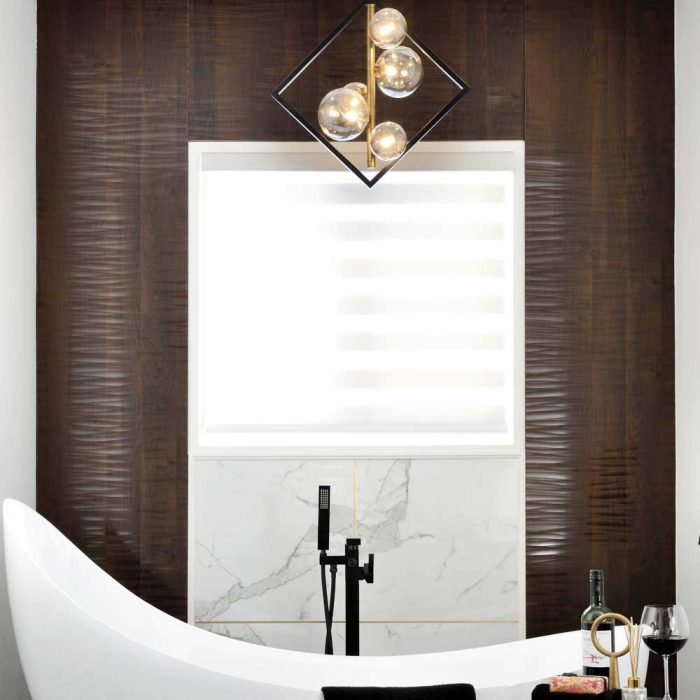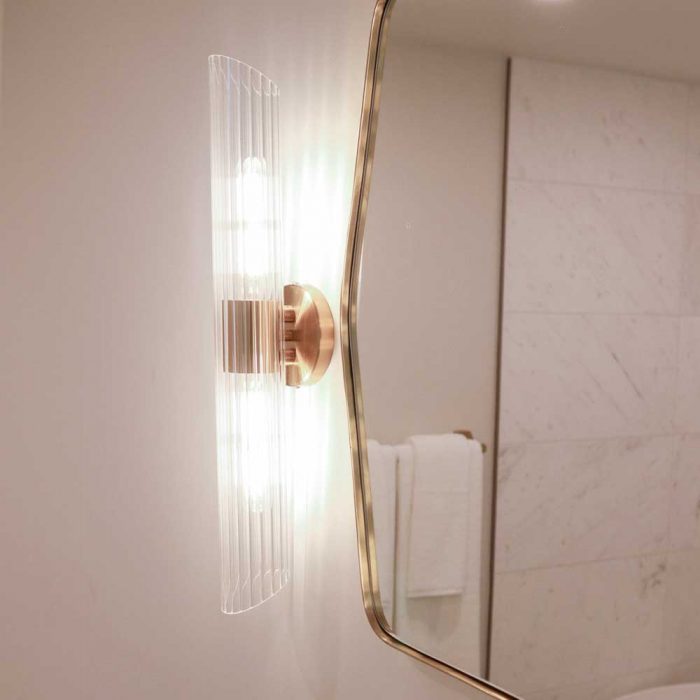 Custom Lights for Bathroom
If Dainolite Doesn't Already Offer What You Need, We Can Help Built It
Dainolite has over 2000 SKUs in our catalogue, but we know that some designs require extra attention to detail. We also understand that if all of your bathroom fixtures are custom tailored to your build, your bathroom lighting ideas might also be unique.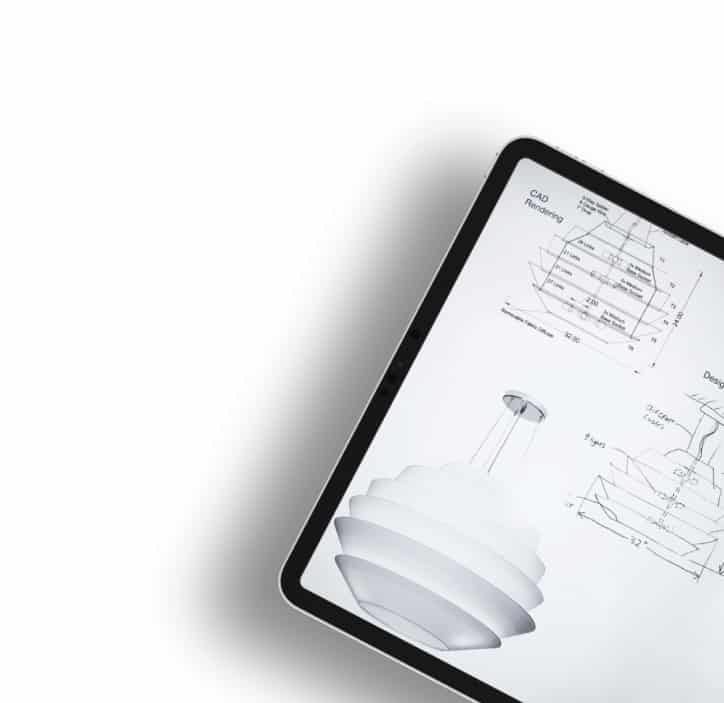 Some Title
Some Subtitle
Contact us to talk to one of our expert lighting designers, and they'll get you started on the road towards turning your dream into reality. If you can draw it, we can build it!
Contact us